The "Rain or shine" project develops new literary interpretations for the school community
Since February of this year, students from the 3rd year A class at Colégio Marista Ribeirão Preto, under the supervision of teacher Patrícia Machado, have been developing a project to encourage reading, writing and textual interpretation through theatrical productions and conversation circles, where literary works are recommended and appreciated, as well as being discussed with other classes from other schools.
The project was conceived by Patrícia Machado, the head teacher of the class, who identified the need to build strategies with her students that would improve their reading, writing and interpreting skills, as well as encouraging their protagonism and independence.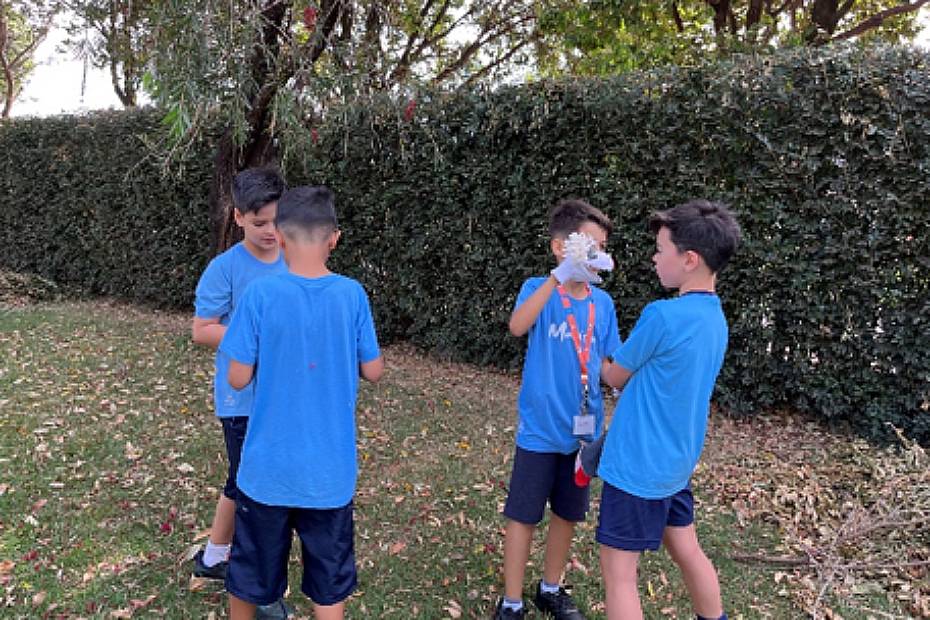 Among the many memorable moments, the teacher highlights the visit made to the Irmão Rui Marist Social School, where the students were able to present the project and the interpretation of Ruth Rocha's "No tempo que a televisão mandava no Carlinhos" to the students of the institution through a theatrical adaptation with puppets, developed entirely between the students, the teacher and the families.
Other performances are scheduled throughout the year, demonstrating the success of the project.
As a conclusion, the students will write their own storybook, becoming authors and launching it at a special book signing evening.
The school in Ribeirão Preto, São Paulo, is very interested in sharing experiences with other Marist schools related to the development of reading, writing and interpretation. Those interested can contact Prof. Patrícia Machado via the Agorá internationalization group or directly via her email: [email protected].
To learn more about the experiences of exchange between Marist schools, we invite you to the internationalization session that will take place on October 17th during Champagnat Global Week.