Participate >
AGORÁ is the meeting place for the Marist global community
A PLACE TO:
Cultivate identity and a sense of belonging.
Share experiences and best practices.
Foster synergies and collaboration.
Promote exchange between members of the school community.
Carry out international academic projects.
Promote solidarity and social transformation.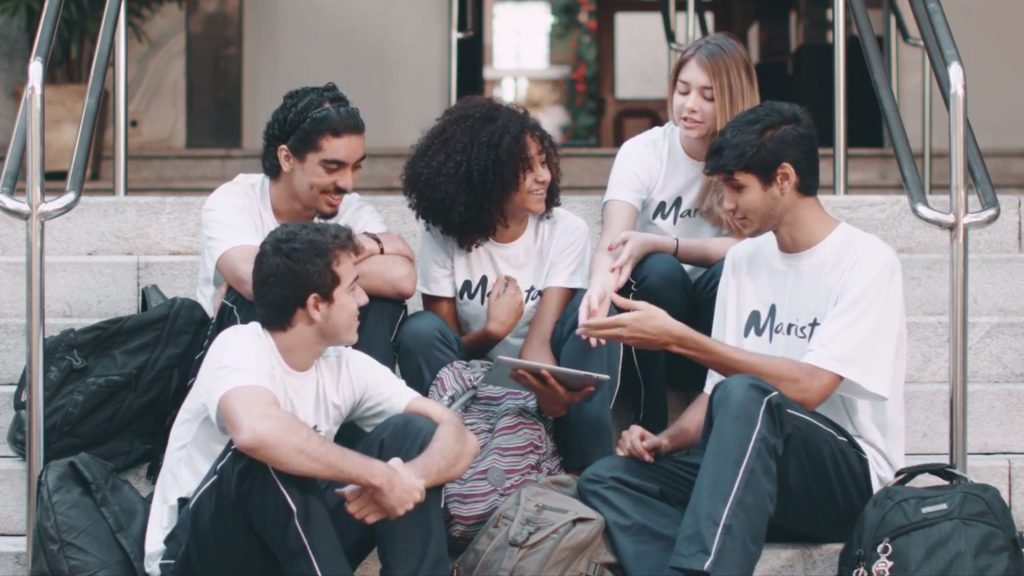 HOW CAN I PARTICIPATE?
CREATE A GROUP
If you would like to create an interest group for the international Marist school community, please contact the Champagnat Global team and send us your initiative.
To create a new group, it is necessary to provide the following information:
Topic title
Objective
Description
Recipients
Operating language(s)
Name and e-mail of the group.
We will contact the leader to study the proposal together and create the group.
Go ahead! We are waiting for you.
JOIN A GROUP
Being part of a group will allow you to join a conversation, debate, and work on initiatives, on a specific topic with other members of the Marist and international school community.
Agorá provides you with the necessary tools: forum, chat, repository, link… so you can interact in a group.
Become a member and apply for your registration.
AGORÁ MANUAL
Consult the operation and conditions of the Agorá platform.