Manual
AGORÁ is the digital platform of the Champagnat Global Network that promotes communication, meetings, interaction, and the development of activities of interest to the International Marist School Community.
It is a tool to promote initiatives such as:
C

ultivating Marist identity and a sense of belonging
Sharing experiences and best practices.
Fostering synergies and collaboration
Encourage exchange between members of the school community.
Carrying out international academic projects.
Promote solidarity and social transformation.
FUNCTIONING:
Agorá has groups that interact around a series of themes that emerged because of the design thinking dynamic developed with members of the international school community and new themes that the community proposes.

Information on the different groups can be found here…

When you decide to participate in one or more groups, you will have several tools at your disposal to help you interact with the group.

As a participant in one or several groups, you will decide how much involvement you want, or your possibilities allow.

In each group there is an administrator/s who will help to dynamize the group's interaction.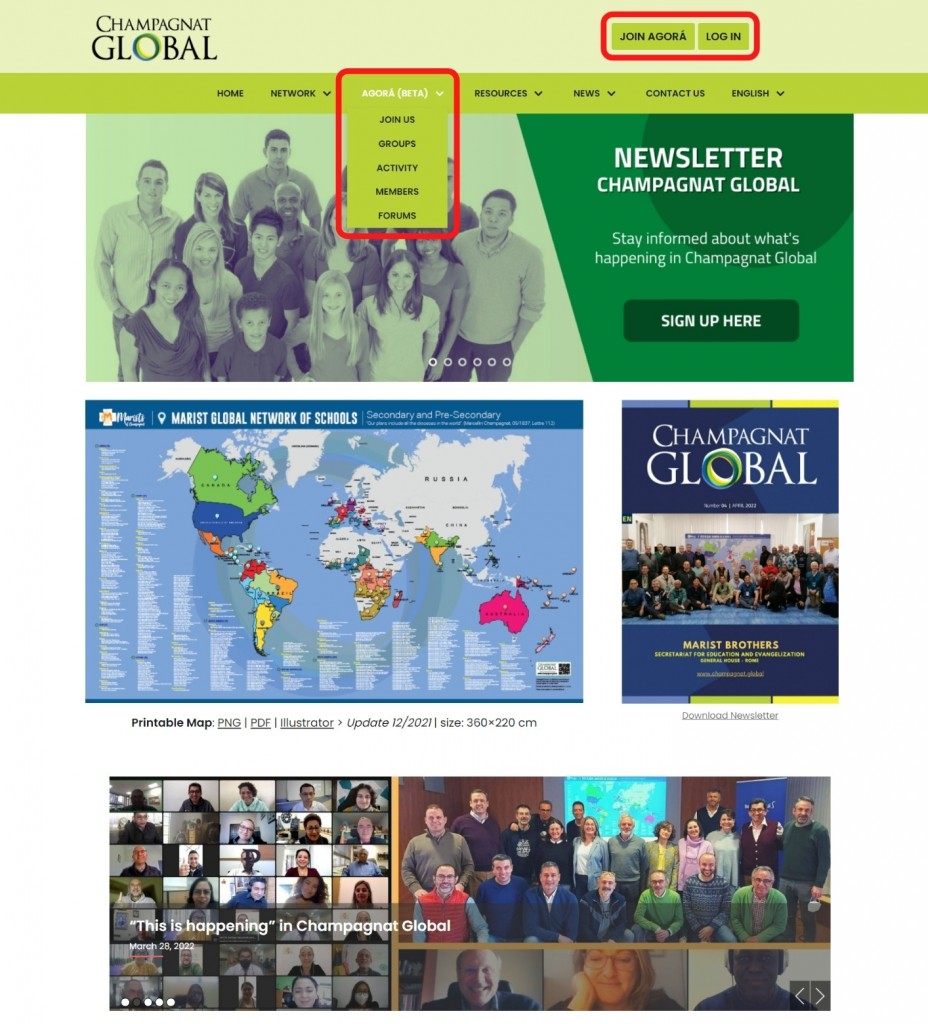 PRACTICAL GUIDE TO AGORÁ
Once you have registered with Agorá, you will find your profile on the top right-hand side of the website.

Please edit your profile by inserting your personal photo.

It is very important in Profile/Settings/Email that you configure the notifications that you want to be sent to your email. (By default, they are all selected to be sent to your email).
---

In the Agorá menu you will find:

Groups: To be able to participate in the groups you must be registered in Agorá.

Activity: The participations of the different members of Agorà appear.

Members: Show the participants of the Agorá platform.

Forums: General conversations on the platform

The group has an administrator/s. Some functionalities of the tools must be managed (controlled, allowed…) by the administrator.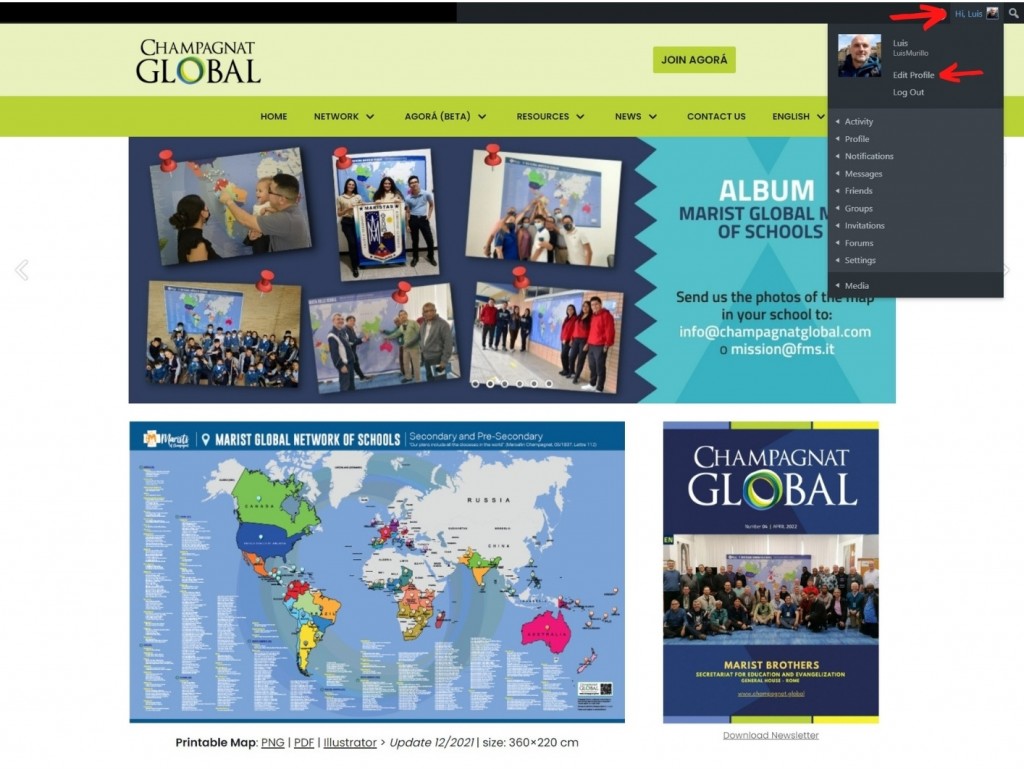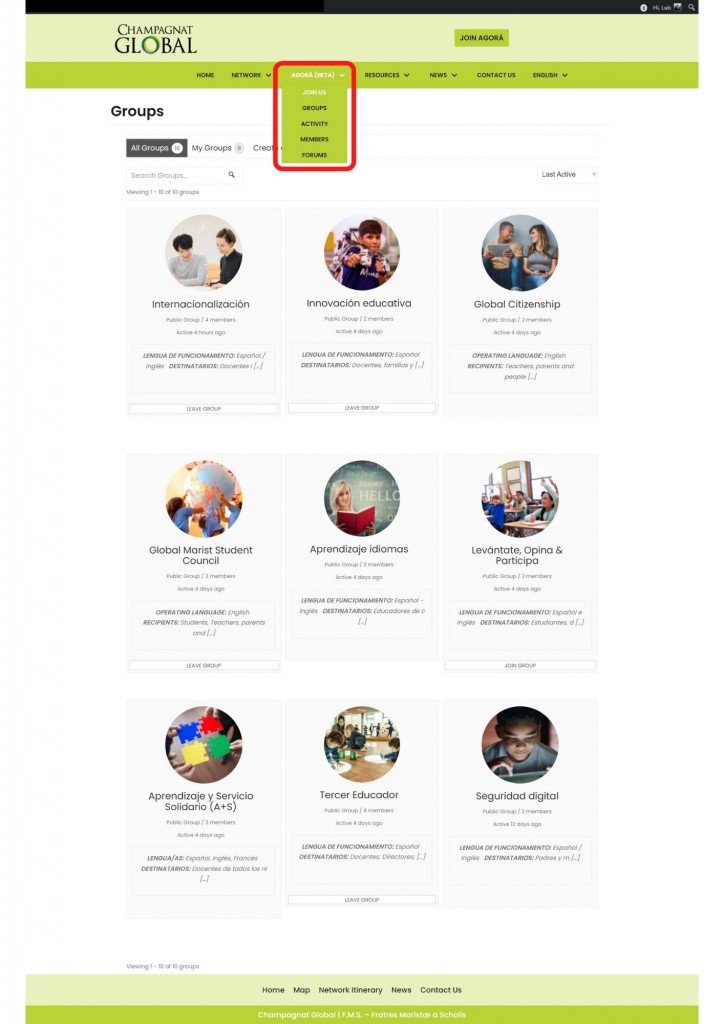 CONDITIONS:
Initiatives developed within the groups should be carried out by the members of the group and by their own means.
By sharing information on the Agorá platform, you waive your request for permission to use this documentation.
Agorá is not responsible for any misuse that may be made regarding the use of inaccurate, misleading, illegal, or even offensive or harmful content or information.
Under 18s cannot register on the Agorá platform, but as pupils they can participate in the activities organized through the platform by the teachers or institutions which they belong.
It is not permitted to use the Agorá platform for campaigns involving fundraising or monetary collection.