The day 14th of March 2022 witnessed the interaction between the Administrative Units leaders, the General Council and the team from the Secretariat for Education and Evangelization. The goal of the interaction was to x-ray the programs and projects of the secretariat based on the calls of the General Chapter, the strategic plan of the General Administration and the action plan guiding the Secretariat.
Special updates were given on Champagnat Global where the participants were enlightened on all the activities leading to the creation of this Network of Schools which serves as one way of journeying together in the mission. Highlights of the presentation touches the various activities of the Network and numerous creative and innovative things ongoing on the Agorá platform. The platform as a service arm of the Champagnat Global is forum for the interaction of the Marist global school community on topical issues of interest.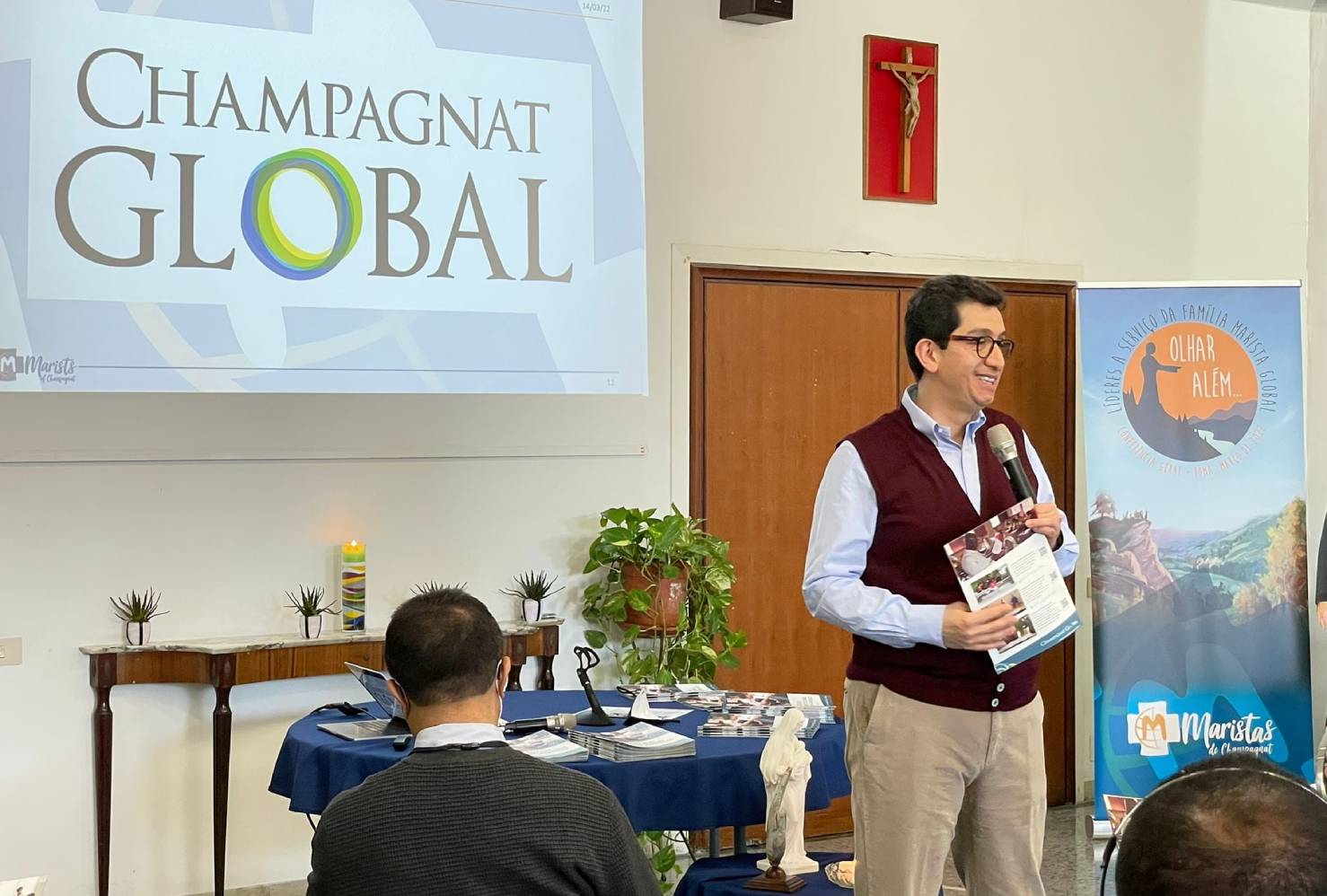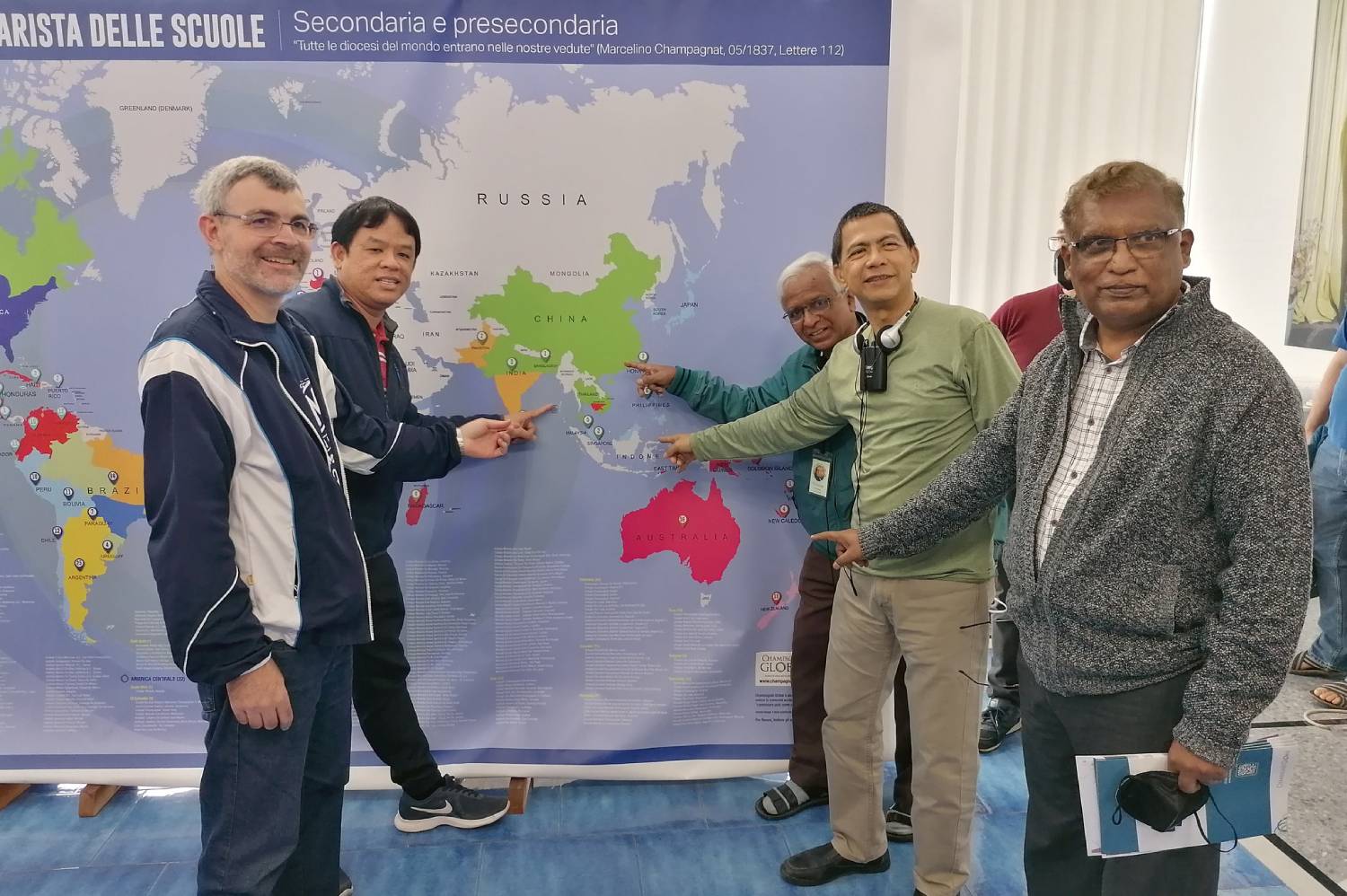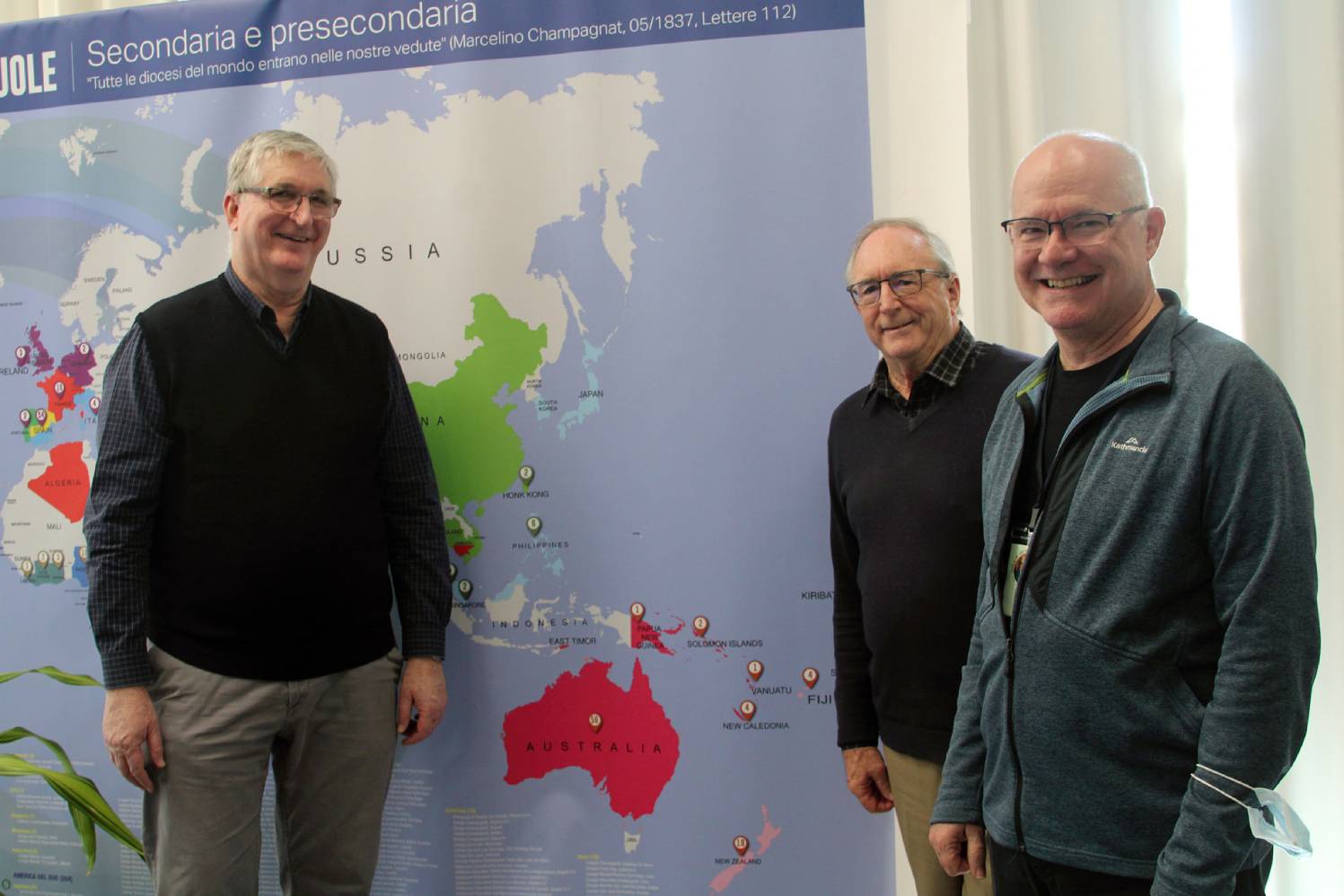 The participants were given enough time to discuss in groups on their impression about the launch of the Network, the challenges they foresee for the network and finally what they think will be the way face those challenges together as a family. The general feedback shows that all are on board and supporting the network to grow not just at a global level about also at the grassroot level.
The Provincials received the brochure of the Marist Global Network Schools Itinerary, which is available on the Champagnat Global website and will be very useful for those who want to know how the project is developing.
To end the session, the director of the Secretariat, Brother Carlos Alberto Rojas introduced the Global Map of Marist schools to all the participant and requested that they be the ambassadors in the promotion of identification with the map, encourage all Marist schools to do same and to forward photos to the Champagnat Global team to share with the others. There was a moment for a group photo of all the leaders with the Global Map of Marist School showing their commitment and support for the project.