Marists concerned about developing the internationalisation of activities in our schools met on 22th February to promote online and face-to-face exchanges between the schools to which they belong.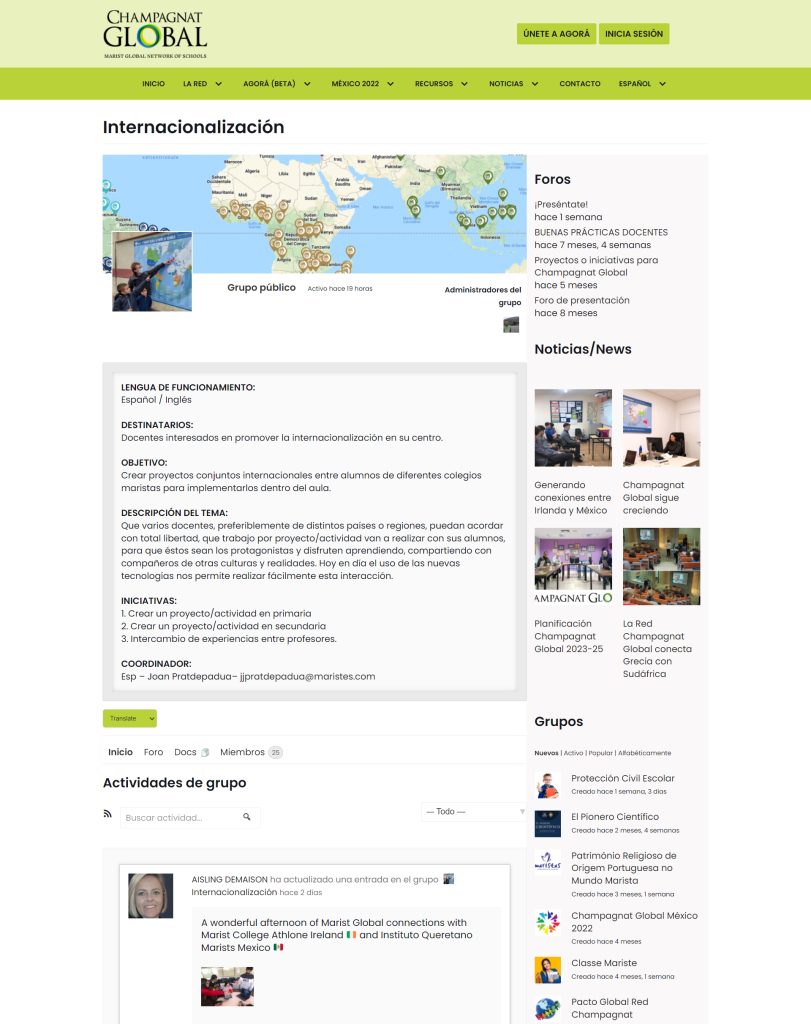 The idea is to carry out small exchange actions at the level of classes, projects, visits of students or teachers, so that little by little, starting from very simple experiences, a future exchange programme can be systematised.
For those who are interested in initiating some kind of exchange in their schools, we suggest that they join the AGORÁ internationalisation group, follow the group's activities and contact the school with which they wish to carry out some kind of exchange activity.
We at Champagnat Global are grateful for the group's welcome and hope that these connections will continue to develop.